News:
The Chandra ACIS Team meeting was held at the Penn Stater Conference Center February 20-21. See some pictures here.
---
Deepest X-rays ever reveal Universe teeming with Black Holes! More info here.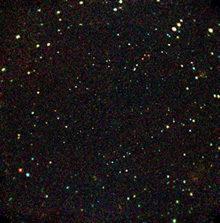 For other press releases and publications click here!
---
The online book Recipes for Chandra ACIS data analysis is online.

---
Frequently used links at Penn State:
CXC Target list
Short-term schedule

---
Pictures taken with ACIS are
available at the
Chandra X-ray Observatory Center!